Florist in Stamford CT is Delivering
Fresh Valentine's Day Flower Arrangements,
Chocolate Baskets, Mylar Balloons
Teddy Bears & Plush Animals
" CHOCOLATE COVERED STRAWBERRIES " !!
We deliver to Stamford & all surrounding towns !
" Everything thing is made FRESH to order with LOVE "
Press To Call---> (203) 708-7437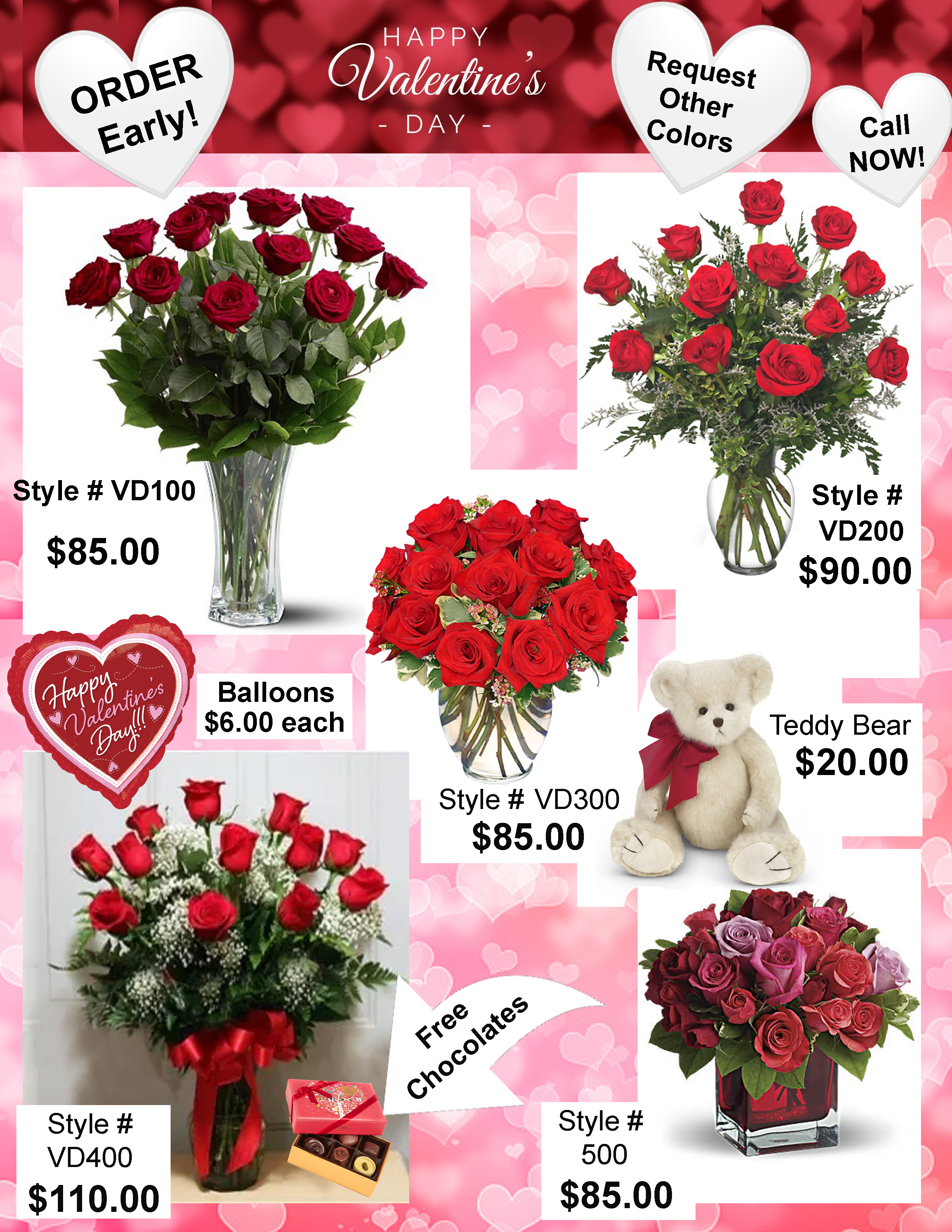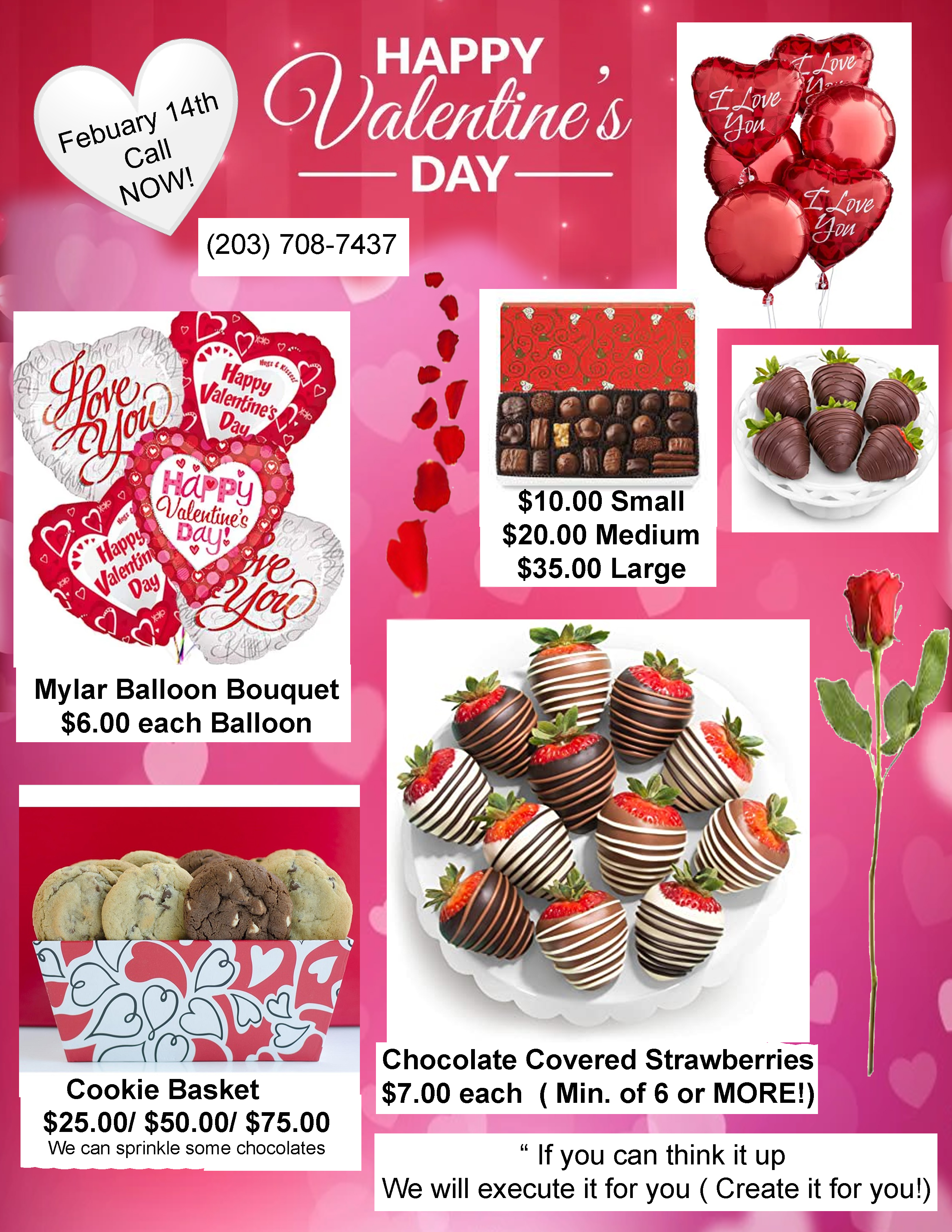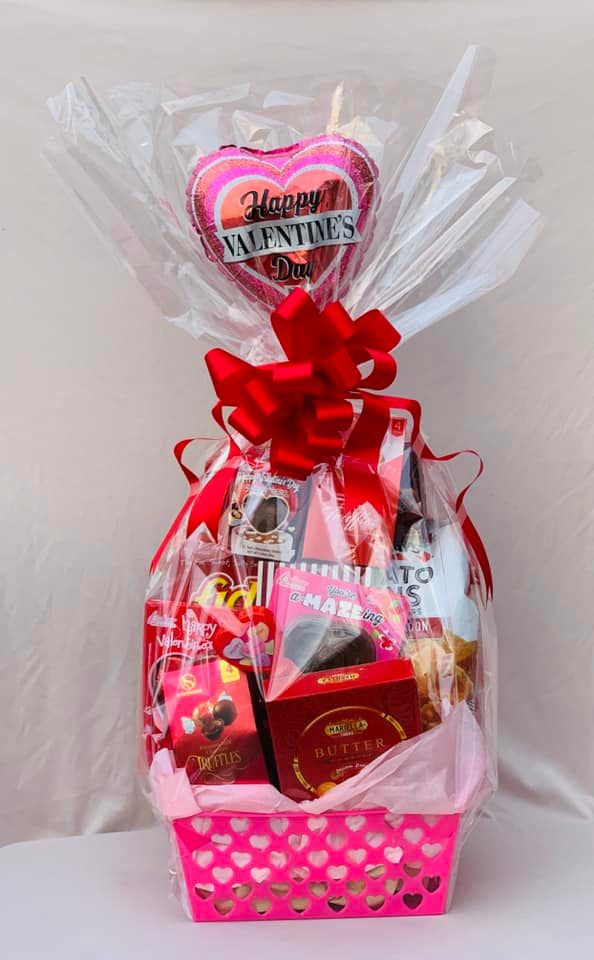 Valentine's Day Sweetheart Basket
Price $85.00
Style # VDGB100
We can make up a Valentine's Day Basket
for your Sweetheart ( Made to Order )
Your basket will include the following:
Chocolates
Cookies
candies
Snacks
& Mini Mylar Balloon
Special ordered items cost more
But we can do it " They're worth it " !!!
Add a cuddly Teddy Bear too " Why Not"
Call NOW!!! (203) 708-7437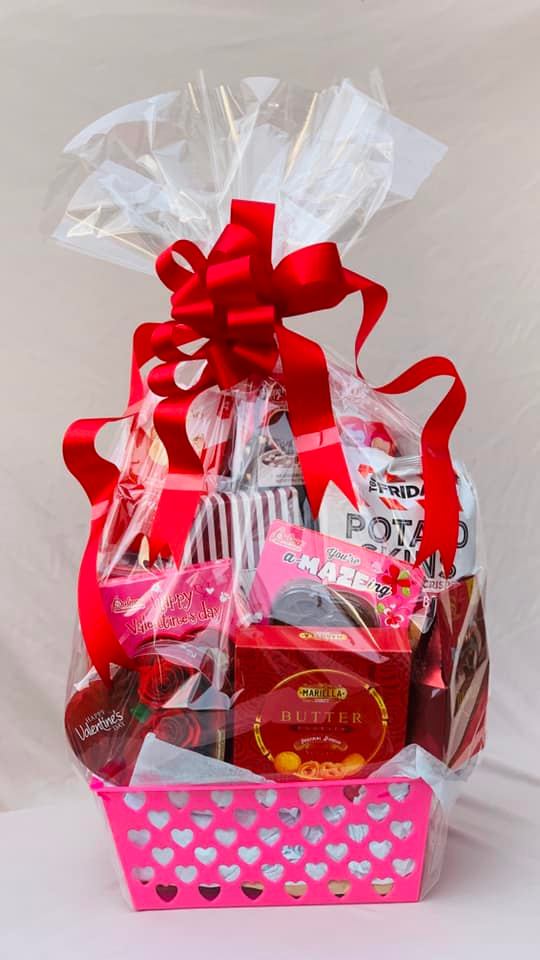 Valentine's Day Goody Basket
$ 75.00 or More
( We'll add more if you request )
Style # VDGB200
We will make it up fresh for your order
Basket will include a variety of:
Chocolates
Cookies
Candies
Snacks
We can tie a couple of Mylar Balloons on it ( $6.00 each)
We could wrap up a few Roses to accompany it ( $7.00 each )
If there is something special you would like to add let us know (203) 708-7437 Call NOW!!!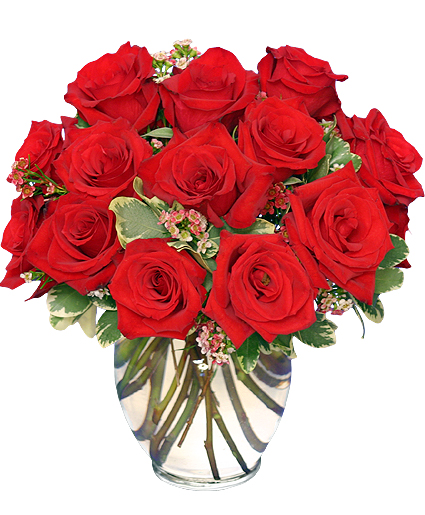 Style # VD300
$85.00 add more roses
$7.00 each extra rose added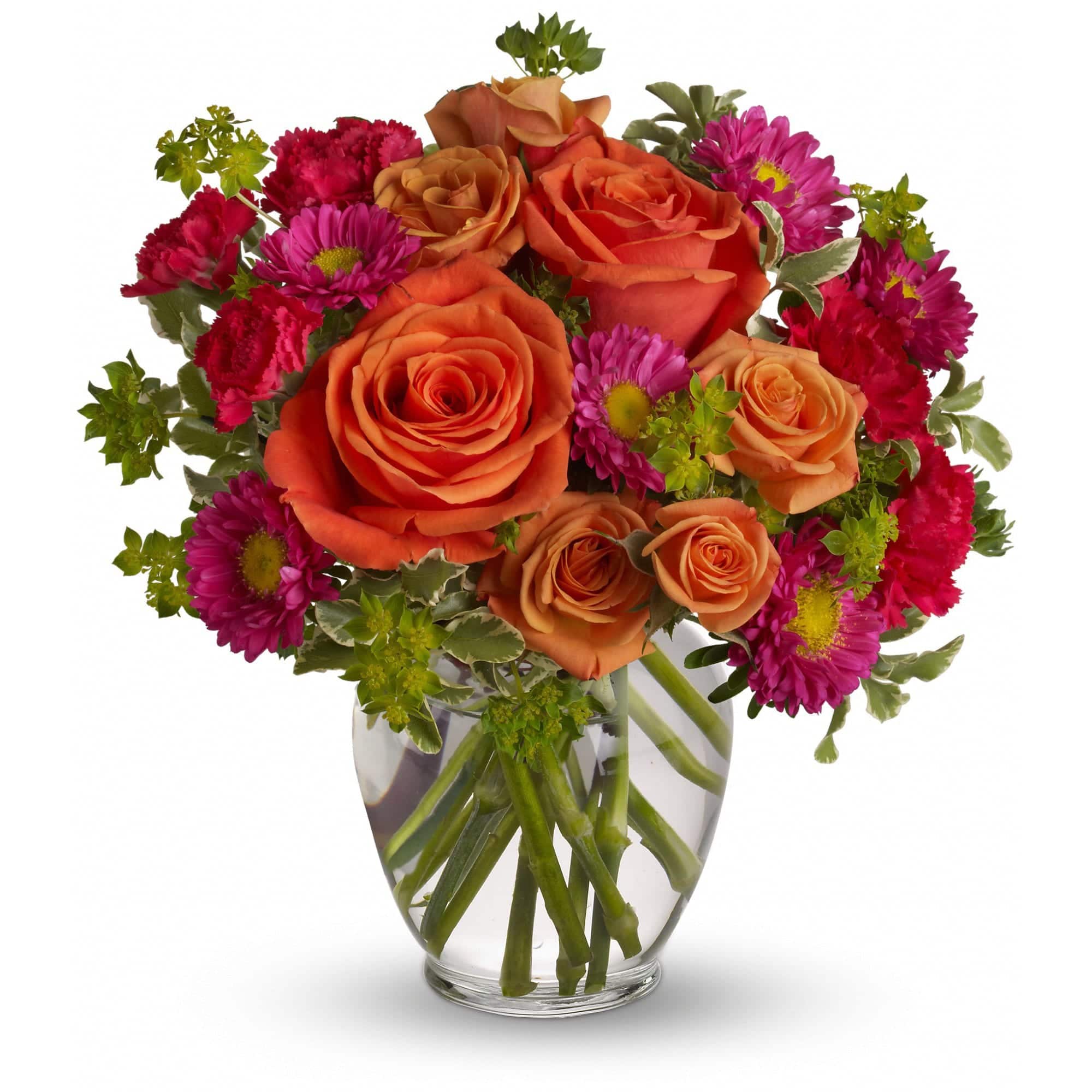 Style # CL102
$85.00 / $125.00 / $155.00
We love to customize

" Tell us to change to color too "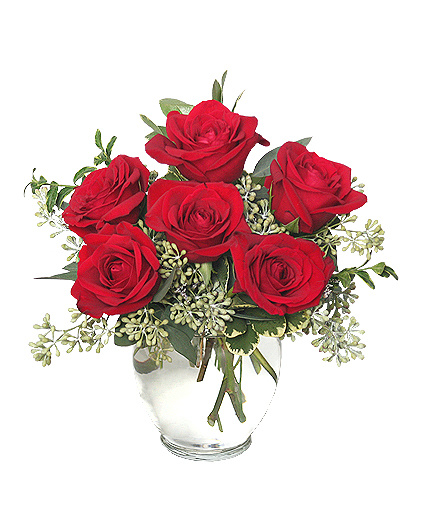 Style # VDMV300
$65.00
Note: your order must total at least $100.00
Add a Teddy Bear or Balloons
or Box of Chocolates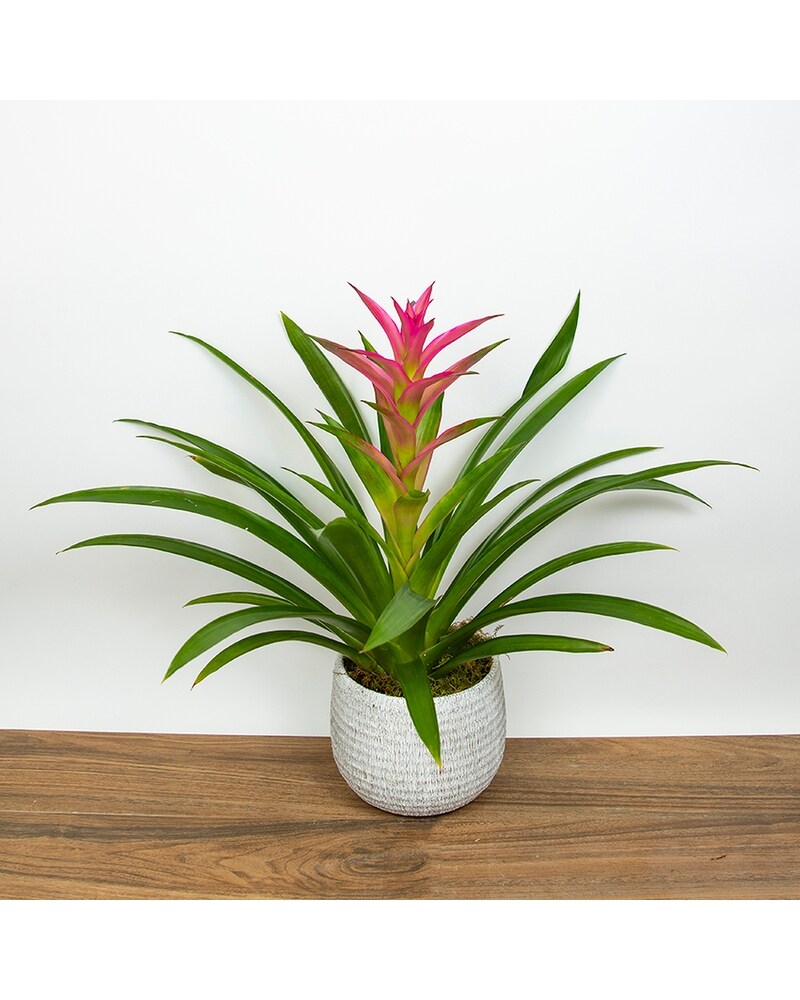 Style # CL103
$95.00 / $120.00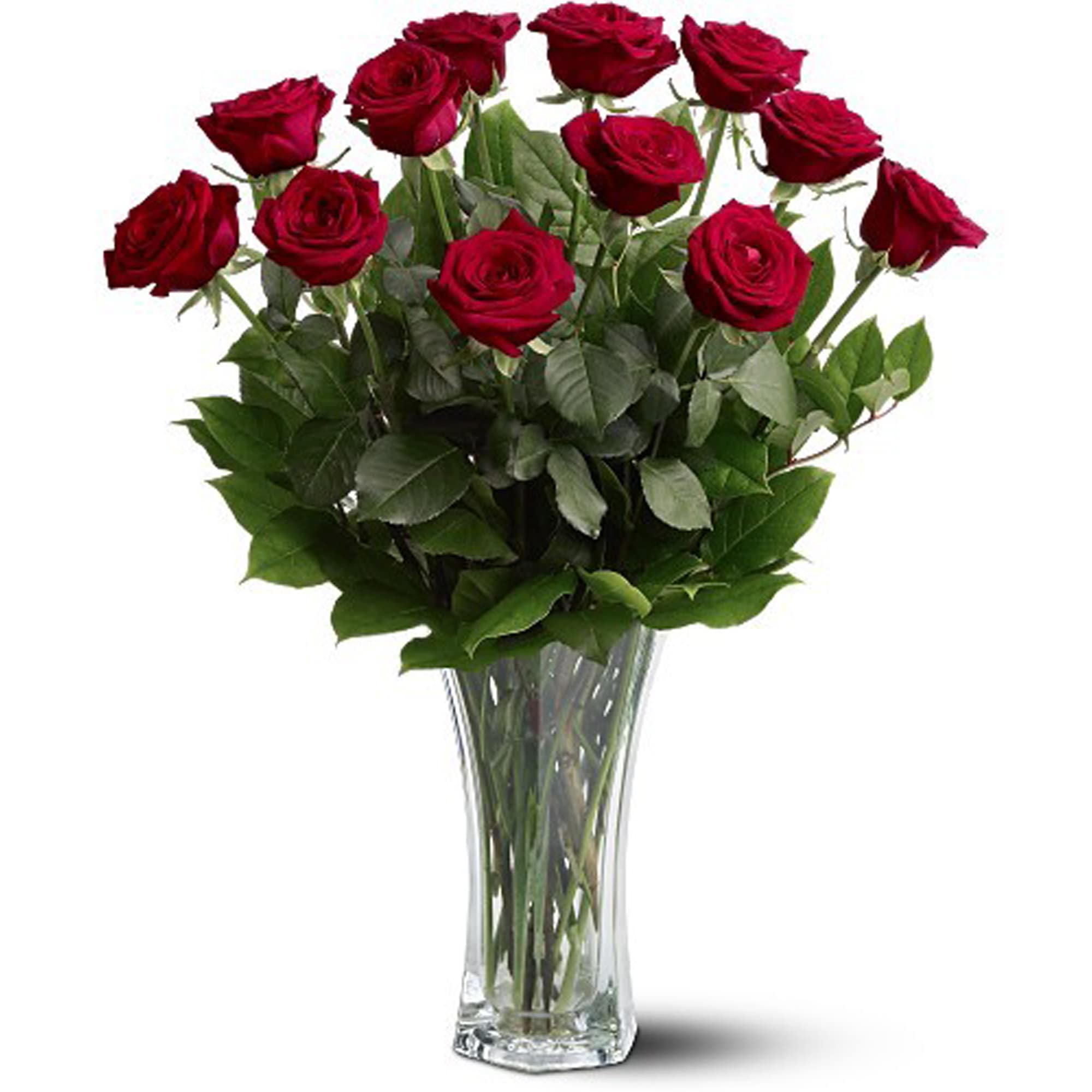 Style # VD100
$85.00
Add more Roses $7.00 each
" The sky is the Limit"
Go with your HEART!!!!
Add a box of Chocolates & Mylar Balloon
Grand Fruit & Gourmet Basket
(measures 20" wide and 30" High)
"This one weighed 30 lbs"

Style # CL104
$185.00 / $200.00 / $255.00
We can make a smaller version of the basket Starts at $85.00
We deliver to all residences, businesses
hospitals, and funeral homes.
Please call on us to place your order anytime.
(203) 708-7437
OR
Text us your Order
We look forward to creating the perfect
arrangement for that special someone or occasion.